Originally reported by-Decrypt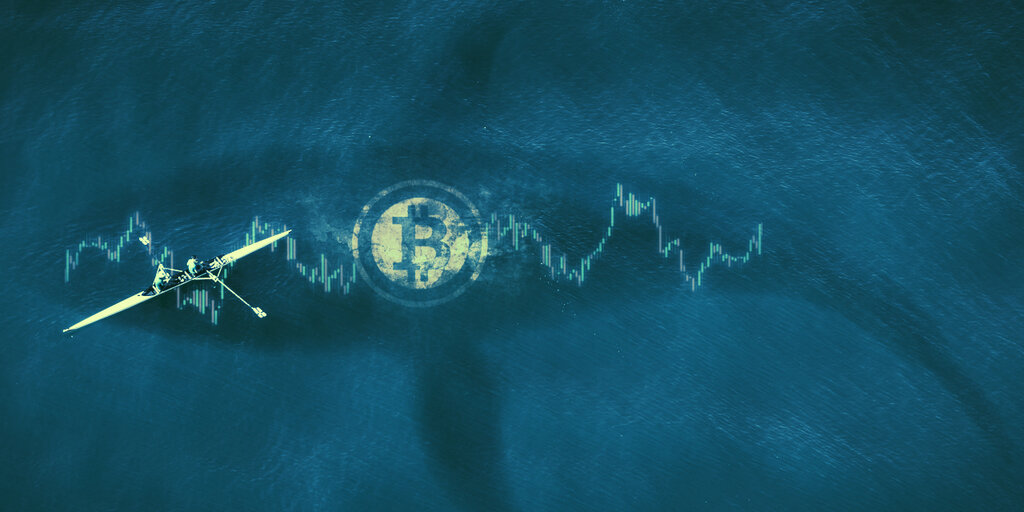 Bitcoin whales are back—but poorer than before, according to a report published today by blockchain research firm Glassnode.
For the first time since 2016, the number of Bitcoin whales—large holders who own at least 1,000 Bitcoin (over $9 million worth of the cryptocurrency)—is increasing. (OK, so maybe just less rich than before is more appropriate.)
But while there are new whales in the market, and the total Bitcoin balance held by whales has also started to increase for the first time since 2016, "individual whales are not getting richer," Glassnode noted.
1/ There are now over 1800 #Bitcoin whales - the highest value since 2017.

Where are all these $BTC whales coming from? This thread will provide an explanation, and highlight why I see this trend as macro bullish.

(data @glassnode)

Read full article https://t.co/EtdROXN7Na pic.twitter.com/FfZrkrAUU1

— Liesl Eichholz (@liesleichholz) June 30, 2020
"Despite the increase in whale holdings this year, the balance of Bitcoin held by whales is still well below the peak," wrote Liesl Eichholz in "New Bitcoin Whales: Where Are They Coming From?" She noted that the highest USD wealth was reached during the bull market in late 2017—when the price of Bitcoin nearly touched $20,000. 
But today's crypto whales aren't as big as they once were either—with the average Bitcoin wealth per whale decreasing slightly during 2020. 
"While whales as a group are beginning to accrue more wealth once again, individual whales are growing slightly poorer," Glassnode's Eichholz wrote. "The mean BTC balance held by whales (i.e. the average BTC wealth of each whale) has been in decline since 2011, and has not meaningfully increased in 2020 alongside the number of whales."
Eichholz said that the increase in whales is in part due to whales hoarding more Bitcoin than before and new whales coming into existence because they have pulled the digital asset out of exchanges. 
The mass withdrawals from exchanges is in part due to the Black Thursday crash in March, when the biggest cryptocurrency by market cap lost more than 20% of its value in less than a day. 
This may be because whales wanted "to get in at the bottom and then withdraw their bitcoin to HODL for the longer term in anticipation of the next bull run," the report said. 
Eichholz also said in the report that the increase of Bitcoin wealth whales are accumulating is not yet "highly significant"—but could be if the trend continues. 
The report added that the amount of Bitcoin held by whales was on the decline for the past five years, dropping over 22% from 6.7 million to 5.2 million, but more whales have entered the market this year and therefore it has started to increase. 
And the dominance whales have in the market is also seeing its largest sustained increase since 2011. It had previously been after experiencing a near-consistent decline for almost a decade, Eichholz noted. 
One thing is for sure: unless we have that long-expected bullrun, whales won't be as well off as they once were.
The views and opinions expressed by the author are for informational purposes only and do not constitute financial, investment, or other advice.